Current Season
ONE INCREDIBLE SHOW REMAINING
WHERE DID WE SIT ON THE BUS?, Brian Quijada's musical tour-de-force with additional compositions by and featuring Satya Chávez May 4-28, 2023
GET TICKETS - CURRENT SHOW
2022-2023 SEASON - PAST SHOWS
More on the four productions of the company's 2022/23 season:
DUNSINANE, David Greig's sequel to Shakespeare's Macbeth, in partnership with Tamalpais High School's Conservatory Theatre Ensemble September 22 - October 16, 2022 (past)
August Wilson's TWO TRAINS RUNNING, his seventh play in The American Century Cycle chronicling the African American experience in the 20th century November 25 - December 18, 2022 (past)
JUSTICE: A New Musical, the groundbreaking new musical from Marin Theatre Company's National Playwright in Residence Lauren M. Gunderson and award-winning composer/lyricist duo, Bree Lowdermilk and Kait Kerrigan February 16-March 12, 2023 (coming up!)
WHERE DID WE SIT ON THE BUS?, Brian Quijada's musical tour-de-force with additional compositions by and featuring Satya Chávez May 4-28, 2023 (coming up!)
______________________________
Subscriptions for MTC's 2022/23 season range in price from $138–$250 and are available now and will receive priority seating ahead of single ticket sales; subscriptions can be purchased by visiting our SUBSCRIPTIONS page, emailing boxoffice@marintheatre.org , or calling 415-388-5208. Single tickets will be available at a later date.
---
SNEAK A PEEK AT LAST SEASON'S PROGRAMS
Click the button below to view!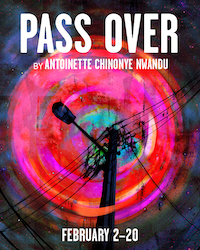 + Show more
---